AVEENO™
AVEENO™ products are uniquely formulated with naturally active ingredients to provide gentle, effective, and clinically proven skincare benefits.
Ingredients derived from nature and activated by science to provide real skincare benefits. AVEENO™ is a leading innovator in the science of Naturally Active Ingredients unlocking the true potential of nature's skin-enhancing secrets such as Oats.
Oatmeal baths have long been recommended for people with a variety of sensitive skin conditions, providing a soothing effect while improving the skins protective barrier.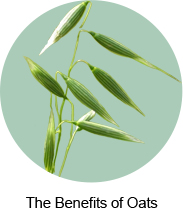 Oats are well known for their many skincare benefits; providing relief to those suffering from dry skin by helping moisturise and soothe irritated skin.
Moisturizes: restores moisture to dehydrated skin
Soothes: oatmeal has a soothing action on sensitive, irritable skin.
Protects: creates a protective film on the surface of the skin.
Buffers: helps return skin to normal pH levels.
Cleanses: the oat particles adhere to dirt and dead skin cells allowing them to be washed away
Products
AVEENO™ Daily Moisturising Lotion 100ml, 300ml
AVEENO™ Skin Relief Moisturising with Lotion Shea Butter 300ml